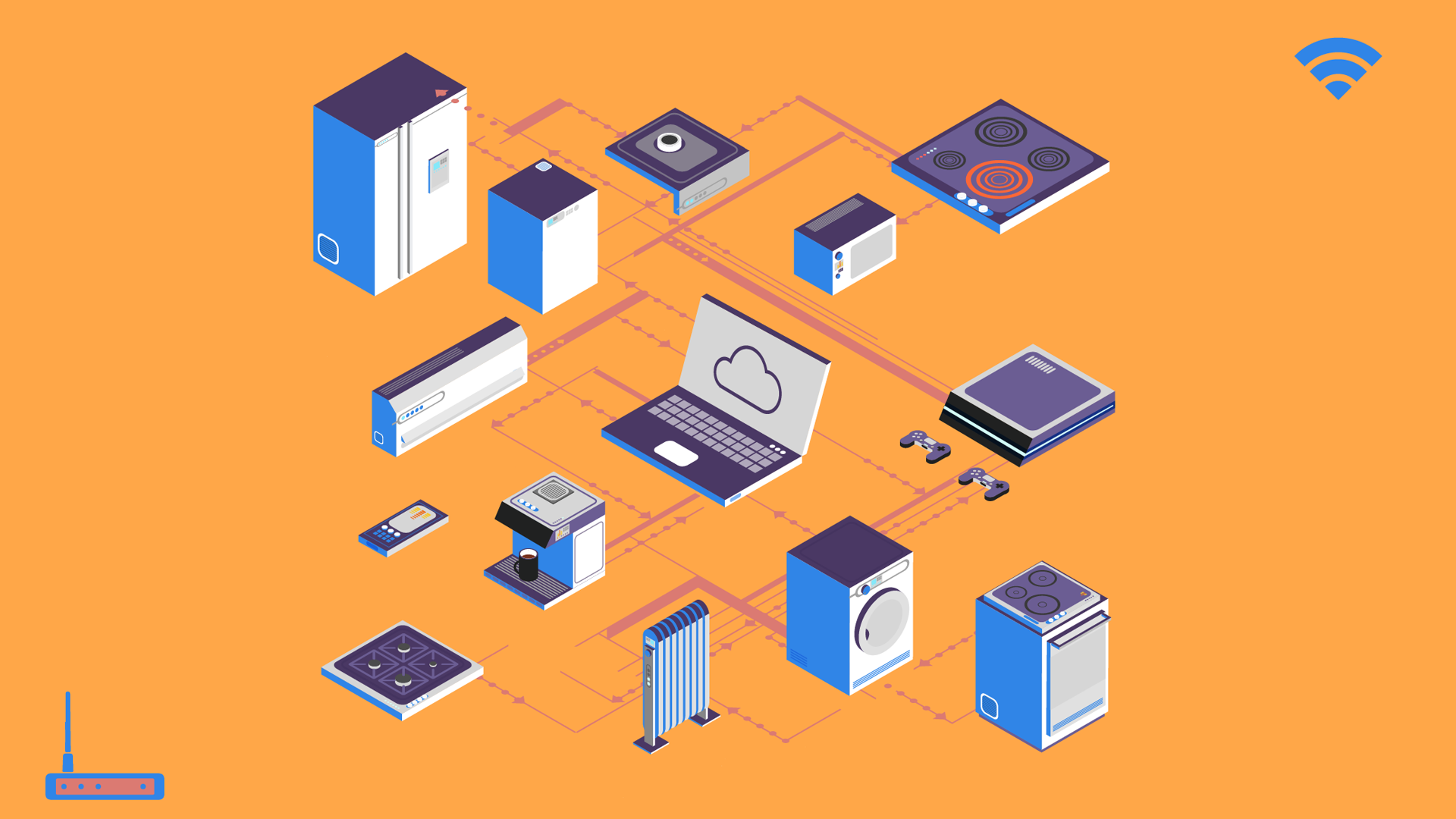 Talking about IoT Cybersecurity should not be surprising these days. The popularity of the Internet of Things (IoT) has increased dramatically and is taking over our homes, but as the Smart Home trend grows, the possibility of a cyber attack through one of these devices increases.
According to a study by Gartnet, there are more than 5 million devices connected today and the trend is growing. On the other hand, it is estimated that by 2020 the IoT technology will be the target of more than a quarter of all cyber attacks.
To start protecting your devices and prevent a possible cyber attack, just follow these simple IoT cybersecurity tips that we show you below:
10 tips on IoT Cybersecurity
1. Use different passwords for each device. Just like any other service, remember that each password works like a key, you do not use the same key for more than one door. Make sure they are complex enough so that they can not be discovered so easily.
2. If it is possible to use more than one router. Considering that most people generally connect everything to the same network, it means that this one connection has more doors opened through which it might suffer an attack. It also means that once in, the attacker has access to the whole network.
3. Protect your phone, since from there you will access the rest of the devices in the home. Use passwords and any other protection systems that you consider necessary.
4. It is not necessary to connect all the services of the device to the internet if you are not using them. For example in the case of a Smart TV, disconnect the camera or microphone when you
do not need it.
5. Make sure none connect automatically to open Wi-Fi networks. Manually configure them to connect only to the network of your choice, and make sure they are programmed to do it only when you want.
6. It's much better if there is some way that your IoT devices can send and receive your data in an encrypted way.
7. Do not buy products that are not compatible with one another, or that can no longer be protected.
8. Buy only brands of known manufacturers and have a good reputation in the market. Cheap is expensive and even dangerous.
9. Avoid buying used devices, they can come with some malware installed.
10. Update the software of the devices regularly. In case the devices don't update automatically, do verify it manually. Do not use equipment that can not be updated.
Cybercriminals have everyday more tools to attack and access our personal information, so we must not make it easy for them. IoT cybersecurity should be as fundamental as in any other device, software or service that you use in your day-to-day life.