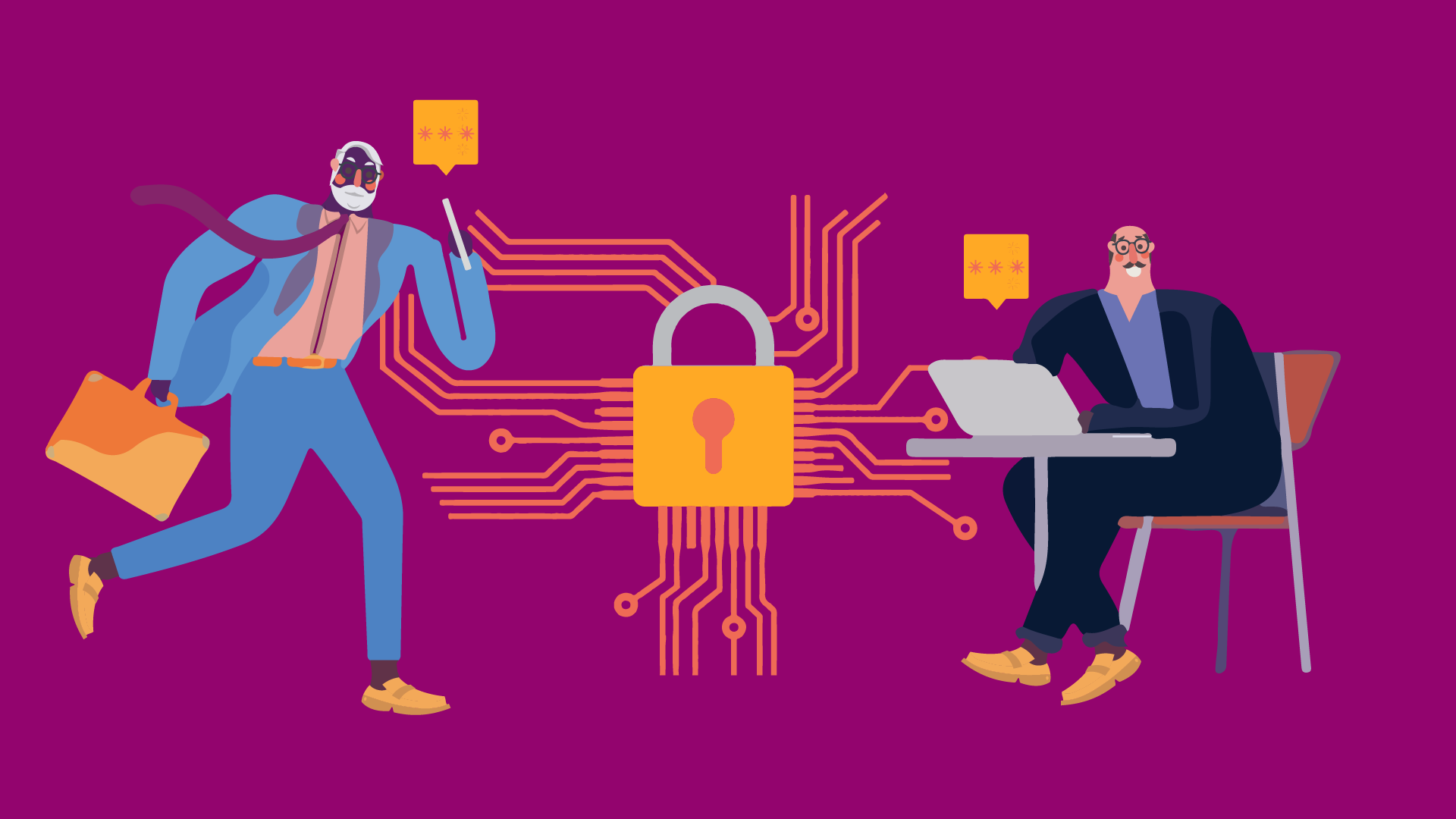 Have you ever heard about end-to-end encryption? If you use applications such as Whatsapp or Telegram, you are already using this type of technology. This term has become recognizable thanks to these applications, but not only do they use this system, and besides the people who do not understand it, some have the ability to understand it is associated with a higher level of security. What is end-to-end encryption and what is it for?
What is end-to-end encryption?
Known in English as End-to-end encryption (E2EE), it is a communication system where only the users who communicate can read the messages. In principle, it prevents potential spies, including telecommunications service providers, the internet or any communication service, from accessing the cryptographic keys necessary to decipher the conversation. It is designed to overcome any attempt of surveillance or undesired alteration, since no third party will be able to decipher the data that is being communicated or stored.
To explain it in a simpler way, it is an encryption system that keeps the information protected in all phases of the process meaning that the only people who have access are the sender and the receiver.
Advantages and disadvantages
The main advantage of this type of system is to protect your information and privacy. Including anybody behind a service provider, only you and the recipient you choose will be able to access those files.
One of the great advantages is that companies that use end-to-end encryption can not deliver their clients' text messages to authorities.
This brings a possible moral issue, that being that criminals may use such security to commit criminal activities. Although the debate may be extended, the advantages in terms of privacy may outweigh the concern of criminal activity.
Why do we use end-to-end encryption in HushApp?
Many messaging tools use this type of encryption to make communications more secure and private. However, it is important to note that this encryption system only offers a high level of security as long as it is implemented correctly. There are cases of recognized messaging companies who make promotions for using end-to-end encryption but aren't even using it. They have suffered serious security breaches, due to the implementation they have made of this type of encryption. 
To strengthen your security we use the passphrase, this is where we protect your files and transfers, the passphrase is the key used to authenticate the user. When you register on your device, a secret key is generated that will help you decipher the encrypted content you receive and or send.
This secret key is created and stored in the user's device. Thus, only those who know the passphrase can recover the secret key which unlocks the content. When you log in again, you will be asked for your passphrase and the encrypted secret key will be decrypted with this same passphrase.
With HushApp you are the one in charge of giving more security to your files because the more complex the security passphrase you choose, the higher the level of protection. You can even know if your passphrase is sufficiently robust and complex to be deciphered, because the application assigns your profile a yellow (if regular) or green (if strong) shield based on this criterion.
That is why it is important that you do not forget your passphrase. Our application implements zero knowledge protocol, meaning we have no way to access your files, passwords or passphrases. So, if you cannot remember your phrase, you will not be able to recover your files.
We invite you to try HushApp …