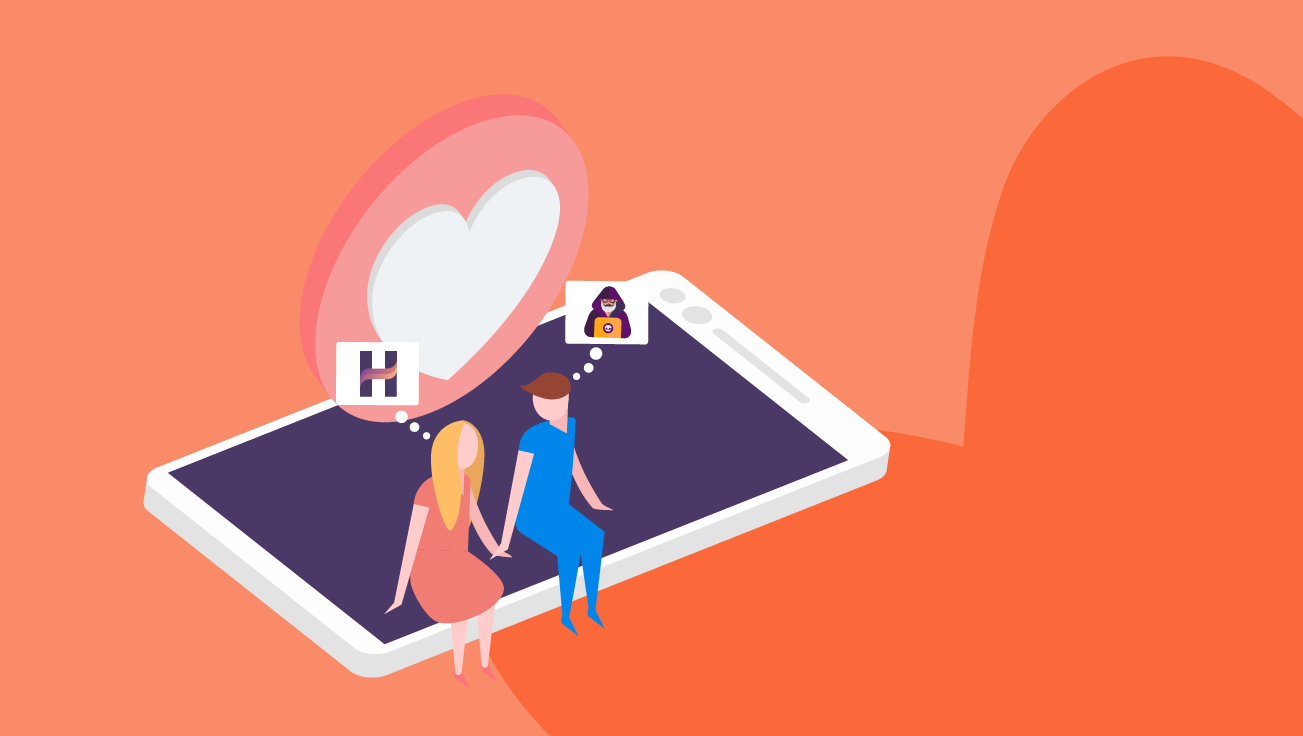 Are you looking for love? Or rather an adventure? Whatever your preferences you surely want to take advantage of a large number of apps that exist in the market to facilitate or improve your search for the right person. Nowadays you can look for someone because of their tastes, their location, or whatever. The question is how secure are these dating apps? Can you protect your privacy enough by using them?
Like almost everything in the digital and interconnected world, these dating apps are also vulnerable to cyber attacks, and many people have suffered consequences, either because they have leaked files of their intimate life that have been exchanged through these applications, or worse, have been the victim of some fraud or criminals that are not the people who claim to be in these apps. So, how to balance your love or sexual life without endangering your security or privacy?
We do not want you to stay single for fear of being victim to an attack like these. If you follow some security measures in the digital or physical world, you can reduce the chances that your information will be used for other purposes than what you are looking for.
Advantages and disadvantages of dating apps and how to use them safely
The duality between privacy and the veracity of information:

One of the main problems that arise in these dating applications is knowing

if the person is really who they say they are

. Some of these apps allow users to register with Facebook, place work or study site, so this could allow the other person to see if this person, in a certain way, is "real". The counterpart: the person being investigated, how can we know if they are really looking for an "appointment"? Our advice: limit information about yourself on the Internet to the one you want others to know about you, and with whom you want them to know about you, then you can introduce yourself as you like.

The ideal, in this case, is to have common sense and

not to share personal information immediately

, as well as it is advisable to

have the first dates in public places

. Moreover not to give money: it is important to note that there are even people who have been victims of fraud, where their alleged "dates" have asked for money and for some reason there are those who have agreed.

Another common feature of these applications is that they allow you to locate a person close to you, thanks to

geolocation

, there are also much more accurate, as they indicate how many times you have crossed with that person. It can be an advantage if you want to look for someone in your area, but also it is a disadvantage due to the fact that you are making it clear where you are, and even worse if you indicate each step you take. 

It is preferable to opt for applications that do not use this modality, which would only allow users to communicate directly so that they define where to find each other. Although it is not so exact, you have the power to determine where and when you want to meet that person.
Secure communications:

The problem with many of these dating apps is that they do not have secure communication channels between their users, and therefore they are victims of data leakage. When choosing the application, take into account that your app use encryption in your system to protect the privacy of its users.
For your part, add all the necessary layers of protection, connect to secure networks, use a VPN and an antivirus to protect the device you use.
Protect these photos that should not be exposed for any reason 🔥😈 using HushApp, there you can keep them protected in your Hushbox, without anyone else but you can access them, or sending it to your date in an easy and completely safe way. Nobody who you do not want can be able to access your privacy.
In HushApp we do not want to know about your private life, we want to help you to protect it.
We invite you to try Hushapp …